There was once a time, way (way) back then, when plain white socks were acceptable to wear as a part of your everyday uniform...
Wear them to work, wear them to play, wear them to keep your toes warm as you sit back and relax after a long day…it didn't really matter where you wore them because this was a time when socks were not yet worn for style. That is a stark contrast from today, when people often have a whole drawer in their dresser dedicated just to socks. And I can pretty much guarantee you it's not a bunch of white pairs. Although white socks are still worn regularly in the gym and other active settings, most people (men and women alike) see wearing a pair of plain white socks at school or the office a major fashion faux pas.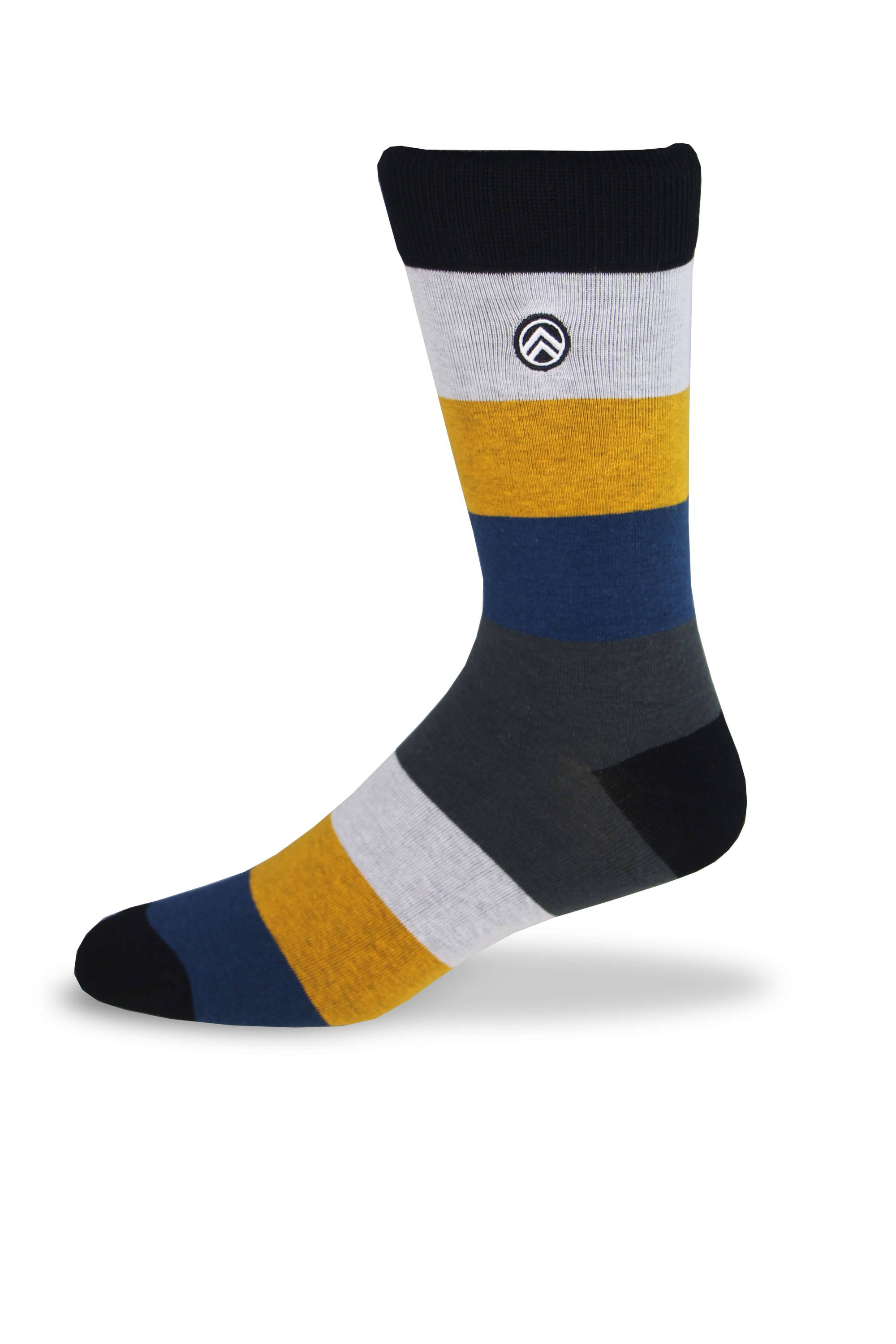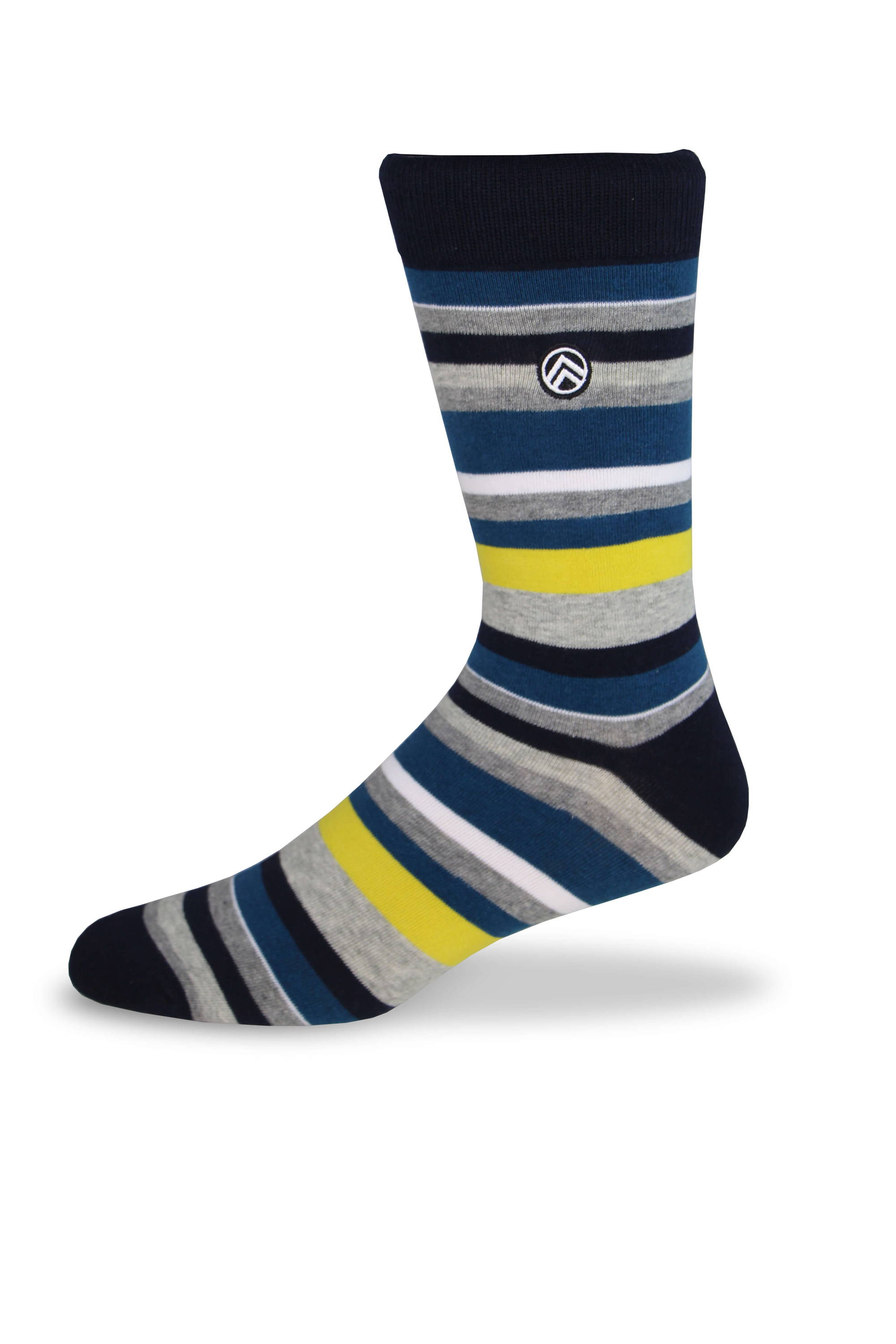 Style has (thankfully) evolved, and out-of-the-box has become a norm, especially when it comes to socks. The crazier, the better! It's no secret that this is now the trend, and it's probably not going away anytime soon – so if you haven't yet hopped on to the crazy sock train, now is the time.
There's only a couple of "rules" - and I'm using the word "rules" very loosely here - that you should follow when trying to include stylish socks as a part of your outfits in a professional setting. Read on for a few tips to keep in mind:
Tip #1: Roll the bottom of your pants up.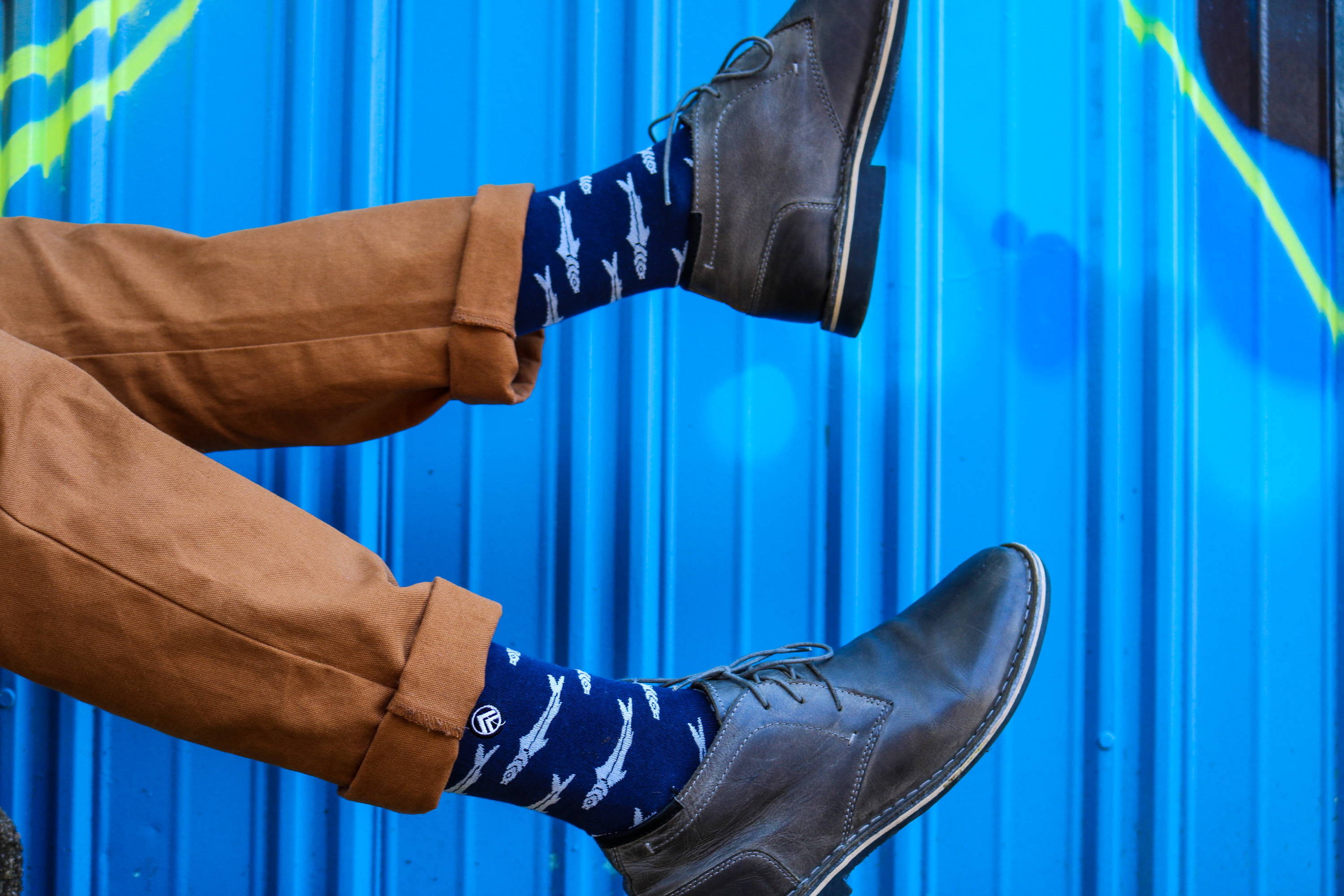 Why wear cool socks if you're not gonna show them off? Roll them once, roll them twice, roll them three times if that is how you like it. As long as there isn't a gap between the top of your sock and the bottom of your rolled pant leg, you're good.
Tip #2: Stop trying to match your socks.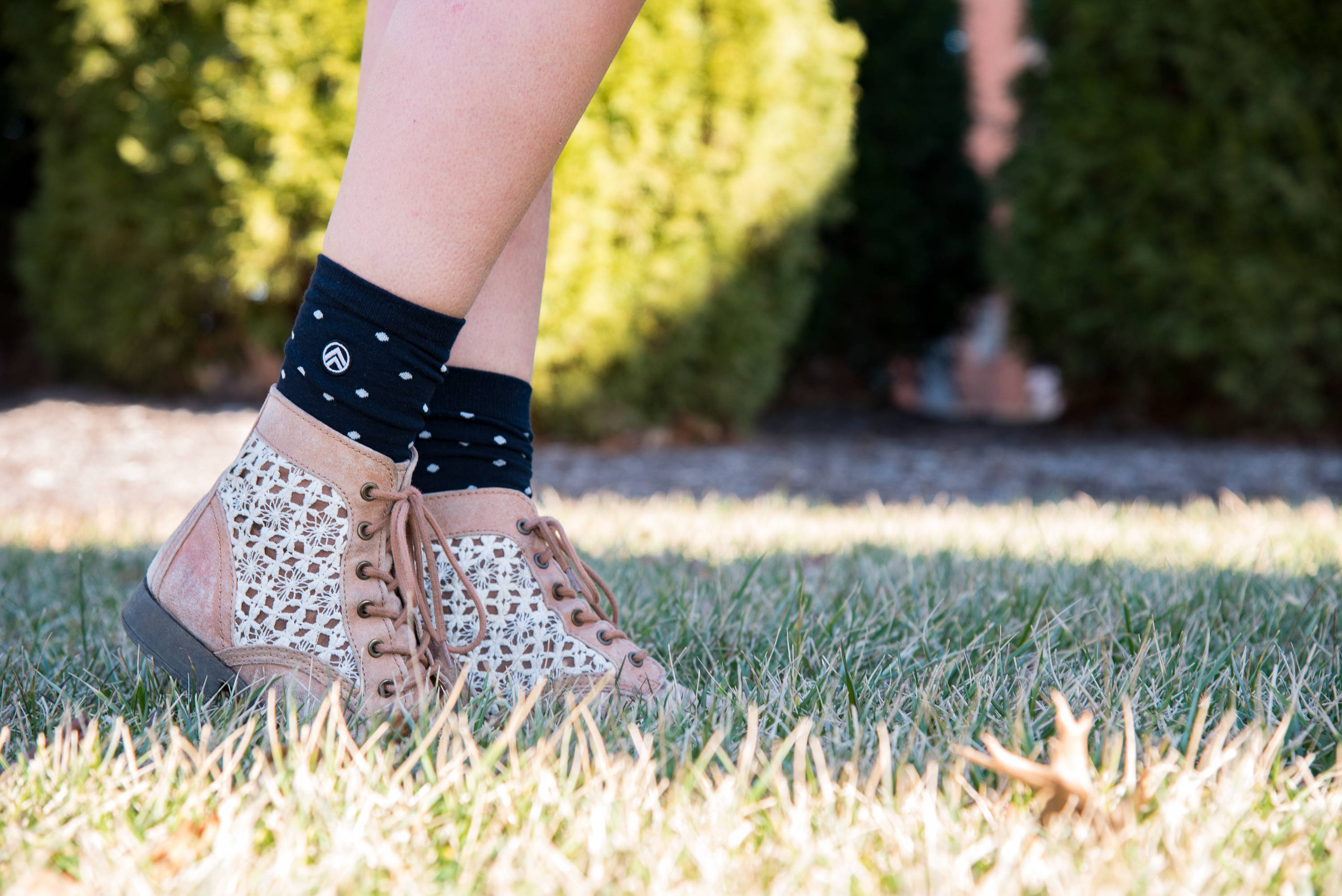 Matching is great and all, but we live in an era that is far away from color coordinating every little part of your outfit. Long gone are the days when women used to base their outfits on the color of their nails that week. When getting dressed in the morning, ask yourself the following questions: Can I wear these polka dot socks with these striped pants? Can I wear these pink socks with this purple shirt? Can I wear these printed socks with this printed tie? The answer is yes.
Tip #3: Ladies: Socks and Skirts?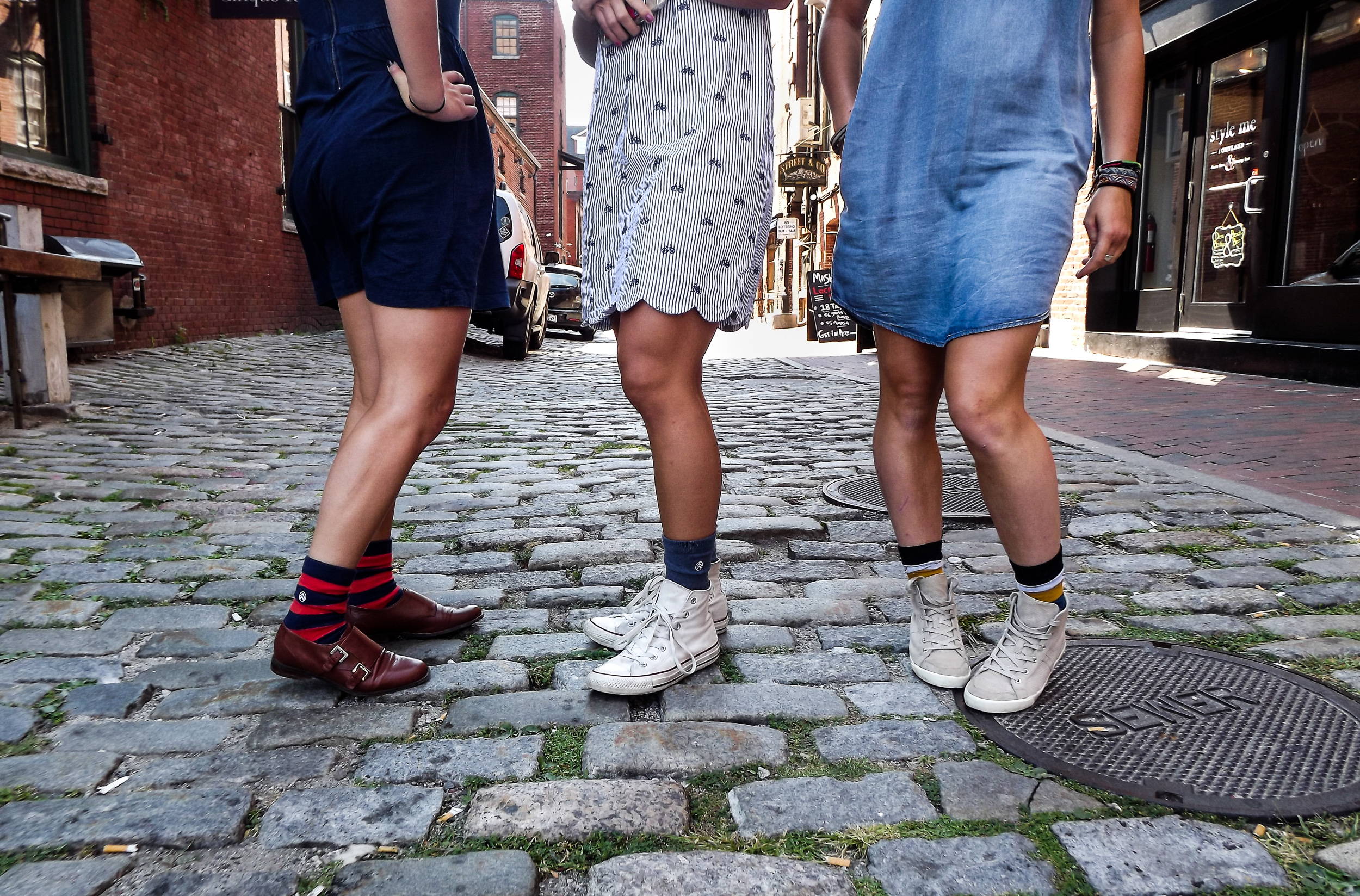 When worn with the right pair of shoes, this is completely acceptable and can be very stylish. Any sort of loafer would look adorable worn with a flowy dress and a cool pair of socks. Or, if you aren't quite sold on this idea yet, have your socks peeking out of your favorite pair of ankle boots for a more subtle look. Keep in mind, if you choose to style your socks this way, you probably would want your socks to match or at least compliment the rest of your outfit.
Tip #4: Plain socks are still okay.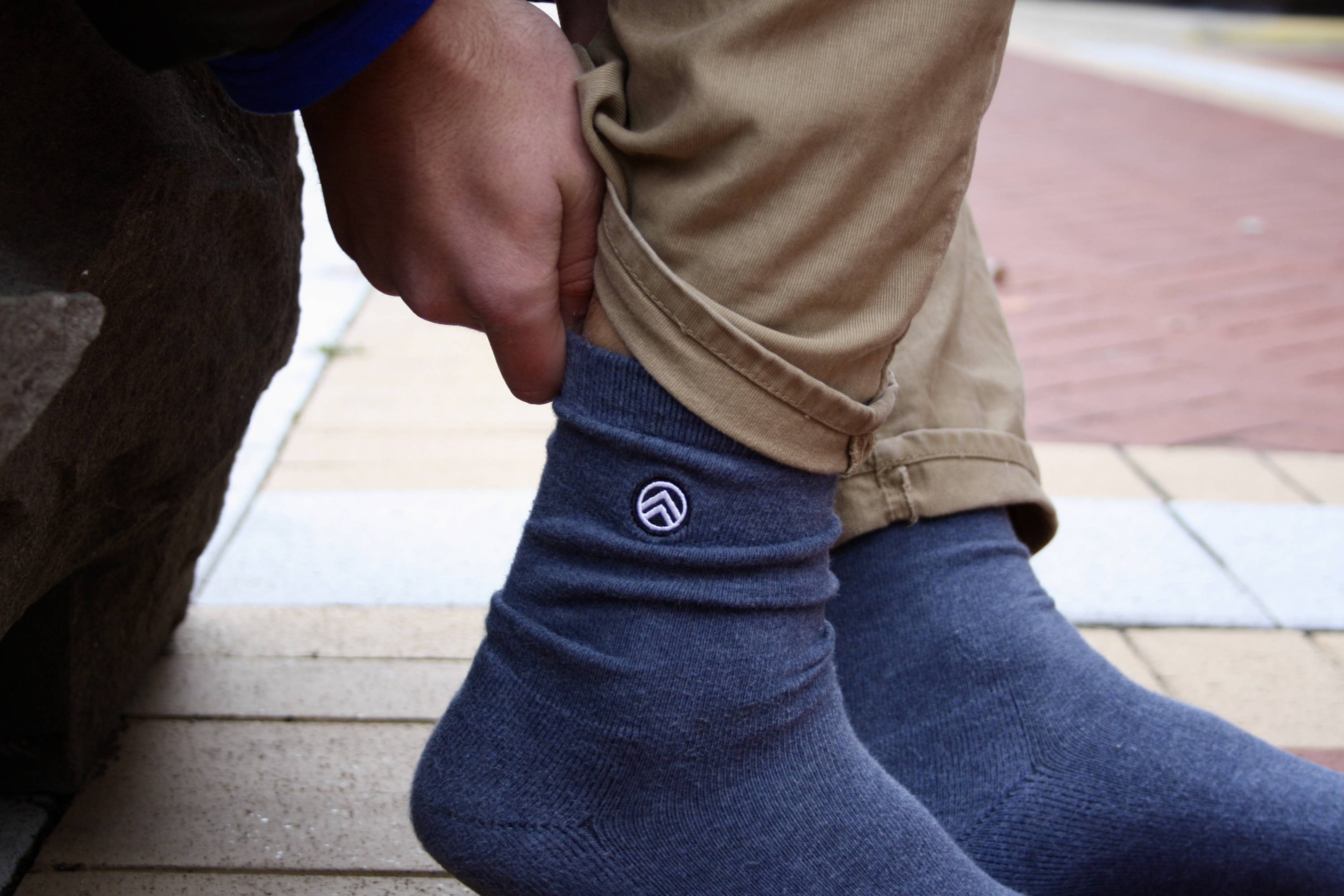 As long as they're not white, wearing plain or subtle socks doesn't automatically doom you into being labeled a boring person. These days, stripes could even be considered a more subtle design when it comes to socks, so don't worry if you tend toward the colors or prints that aren't as attention grabbing. You can still have style without crazy socks! (You just maybe aren't as cool of a person :) )
Tip #5: Have fun with it!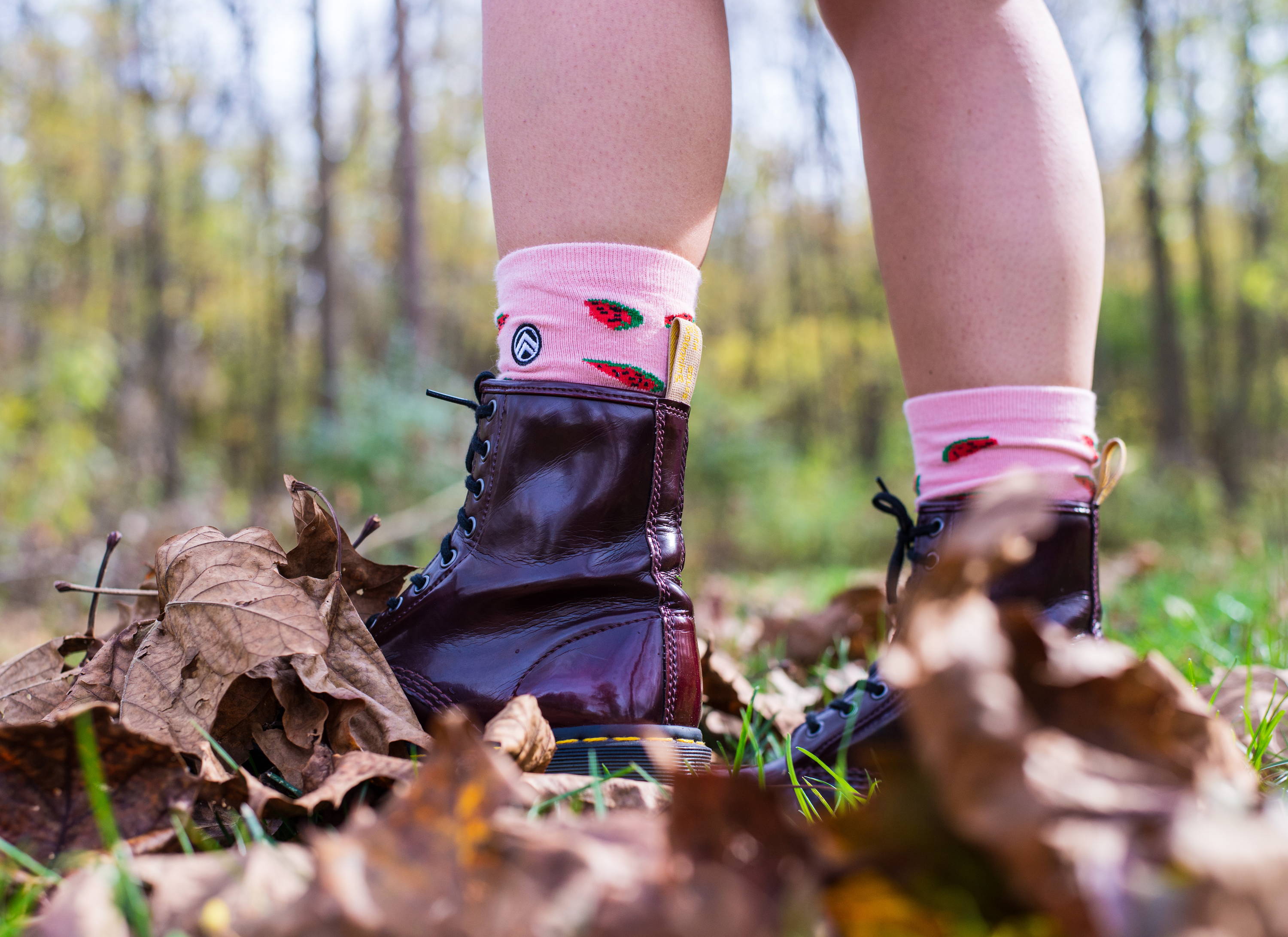 Socks are one of the only articles of clothing that are truly low risk when it comes to taking chances. If stripes are your thing, opt for brighter colored stripes instead of just a typical black/white. At Sky, we offer a bunch of different stripes, as well as an ever-growing list of other fun prints and colors…there really is something for everyone!
So what are you waiting for? Don't miss out on another minute – the time to start branching out is NOW.
Psst…don't see your favorite print or style? Message us and let us know. We love your suggestions!