This is a question I have been asked quite a few times. Instead of only listing the name of a company and the details about what they do, I figured I would go a different route. In planning out this blog, I asked Anna if she would be willing to partner in this post by telling her side of the story and how we met.
But before I do that, I want to express my appreciation for what she has done for us. Being a young company, it has at times been very difficult to arrange an order for many reasons. There is a reasonable barrier of entry with unit minimums and certain order requirements which make it very a difficult roadblock when you are first starting out and you have limited resources.
Since the first time we spoke, Anna has accepted the reality of where we are at and decided to work with us with future growth in mind. She trusted our vision and somehow decided to take a chance on us - which I'm very truly thankful for.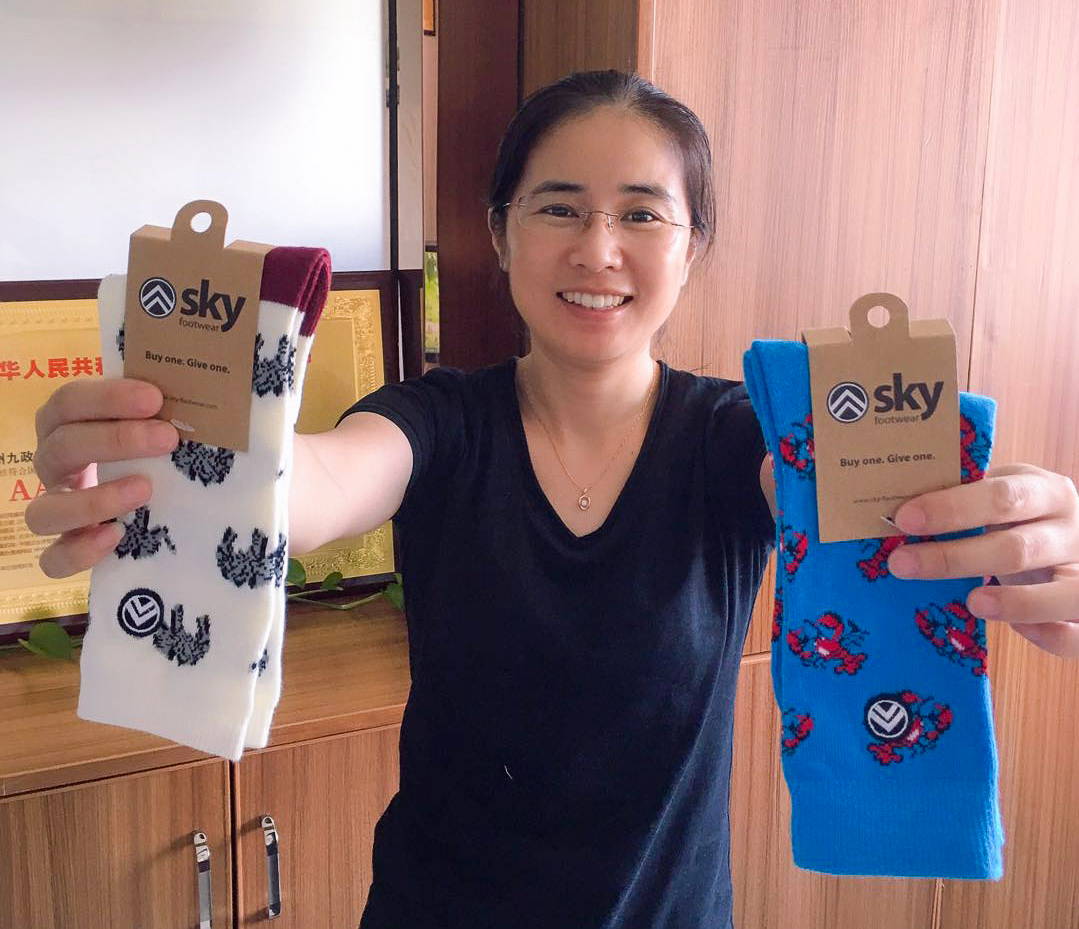 Who are you?
My name is Anna and I'm from China. Since 2014, I have been working at Hangzhou Zhen Lei Trading Co., Ltd.
When did you start working with Sky?
I have been working with Sky Footwear since October 2016. In February 2017, I had my first official order.
What has your experience been working with Sky?
In almost two years of cooperation, I feel that our cooperation is very good. It makes me feel very relaxed and happy.
Sky Footwear attaches great importance to the quality of socks, and quality is the foundation of product survival. They have strict requirements for materials, colors and styles. Especially the material, which is why we choose high-quality cotton yarn, as well as very flexible spandex.
What's the average work day look like?
In the mornings I deal with some customers' mail and contact with the manufacturers. In the afternoon I deal with some problems left in the morning, browse the website, and search and develop new customers.
What's your favorite Sky sock?
They are all well designed and beautifully designed. I like all socks. (Sky logo being embroidered)
What do you think of our mission?
I know that Sky Footwear's mission is to help homeless people. This touched me very much. They are using their passion to bring hope to the lives of the homeless in the United States.
What's the most exciting part of your job?
The most exciting part of my job is when the customer is satisfied with our product and when I finish the order ahead of schedule.
What's your dream job?
My biggest dream is to have a sock factory of my own. The factory can not be very large, but can make any styles, and any quantity. It will enable my small customers to also have their own customized products.
What are your hobbies outside of work?
My hobbies outside work are few. Apart from reading, I like baking best. I like making bread, making cakes and so on. This bread was made by me ha-ha!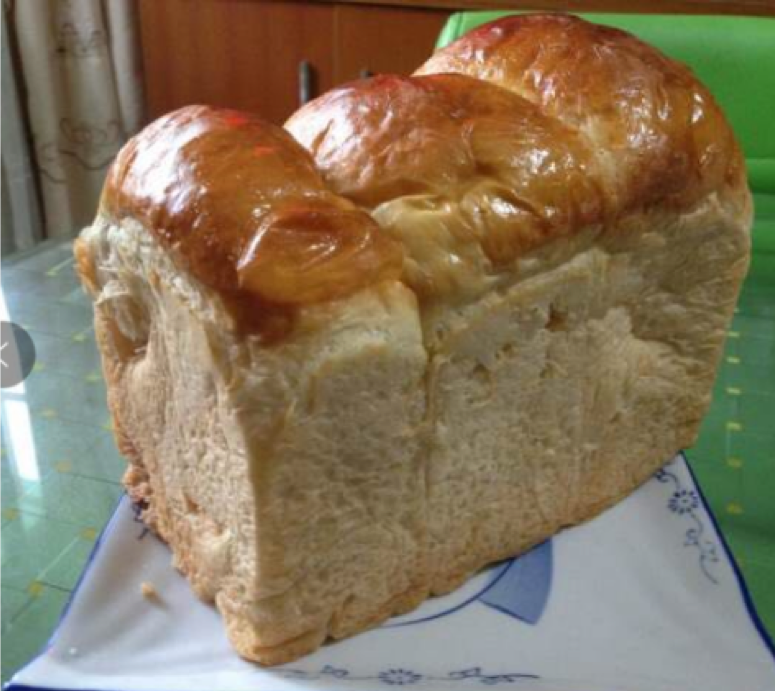 If you could travel anywhere in the U.S. where would it be?
If I had the chance to go to the United States, I would go to visit all the cities where my socks were located.
Is there anything else you would like to share with our community?
Warm feet are very important. Our Chinese medicine believes that feet are the second heart of the human body, and cold feet will cause many diseases in winter. So it is necessary to wear thick, soft socks in the winter.
The purpose behind sharing something like this is to provide a glimpse of our broader impact and vision. Yes, we strive to provide great socks, great quality, and great styles. We also want to be a light to those in the homeless community by aiding the incredible shelters in this country. But if that's where it stops, I feel like we have failed. We want to capitalize on these moments and interactions as the unique opportunities that they are and demonstrate something greater.